That's right, the FSPA is giving away another pinball machine and you get a chance to WIN by playing a season of pinball in the FSPA! (*) The more seasons you play, the better your chances of winning — whether you're a pinball wizard or a beginner just having fun.
#20 — 2022 giveaway cycle: Williams Flash!
Congrats to Audrey Bonsignore for winning the FSPA's 2022 giveaway game, Williams Flash! We will have information about the 2023 machine giveaway soon.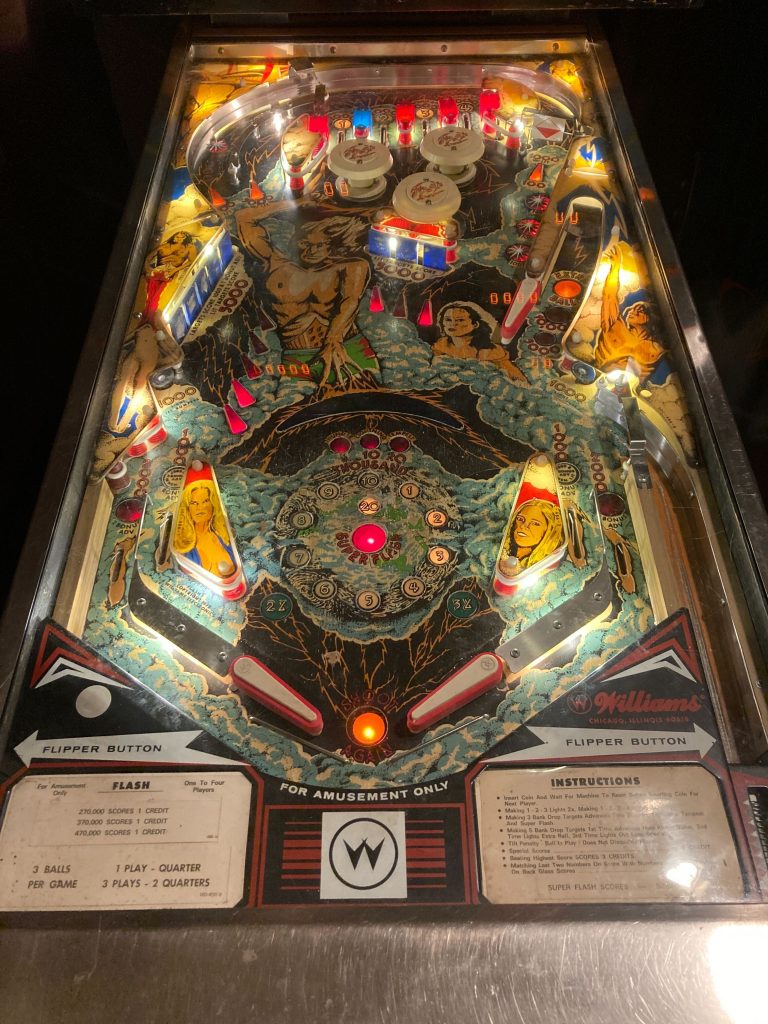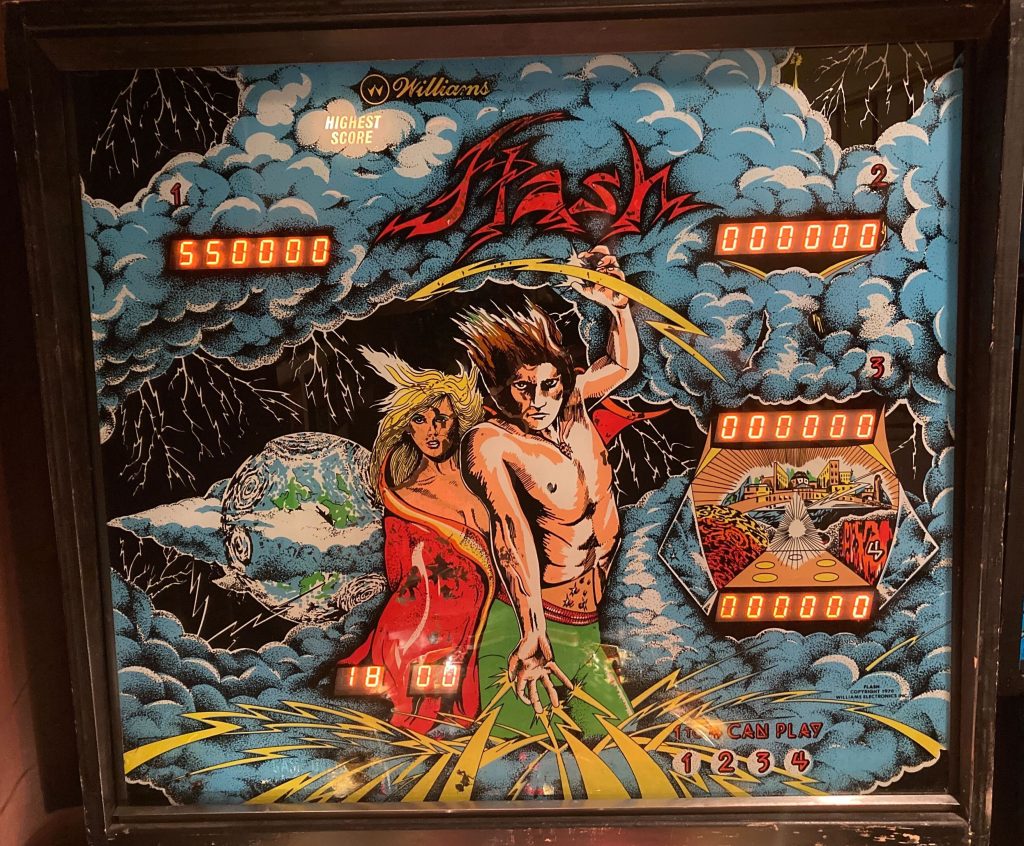 (*) All you need to do to be entered into the giveaway drawing is play in any of the FSPA leagues (CarPool, MOM's, Mustang Sally, Ocelot, Silverball Sanctum/Lost Rhino, or Spinners) during the Spring 2022, Summer 2022, or Fall 2022 seasons (Ocelot Fall 2022 not eligible). Playing in multiple leagues/seasons will give a player multiple entries. Player must play through a full season in good standing (all dues paid and not forfeiting season), and must have joined the league prior to the start of week 3 for any given season.
Machine will be given away as-is, where-is. Winner is solely responsible for transport of machine. If winner fails to take delivery of machine within 60 days of contest drawing, their prize is forfeit. Any questions/decisions/discrepancies will be handled by the FSPA Association President.
Previous Winners
#20 (2022) – Williams Flash – Audrey Bonsignore
#19 (2021) – Williams Jungle Lord – Bryan Henson
#18 (2019) – Bally Supersonic – Brian Galletta
#17 (2018) – Gottlieb Aquarius – Dan Reynolds
#16 (2017) – Bally Eight Ball Champ – Steve Kapinos
#15 (2016) – Stern Big Game – Joe Kosack
#14 (2015) – Williams Laser Cue – Paul McGlone
#13 (2014) – Stern Seawitch – Dave Snyder
#12 (2013) – Gottlieb Fast Draw – Brian Blonder
#11 (2012) – Williams Demolition Man – Sergio Johnson
#10 (2011) – Bally Mata Hari – Nick Liappis
#9 (2010) – Williams Jokerz – Scott Olson
#8 (2009) – Williams Star Pool – Rudy Keiser
#7 (2008) – Williams Grand Prix – Deb Kapke
#6 (2007) – Gottlieb Amazing Spiderman – Bill Bisbee
#5 (2006) – Stern Seawitch – Ralph Chanley
#4 (2005) – Stern Meteor – Chris Newsom
#3 (2004) – Bally Star Trek – James Furdell
#2 (2003) – Bally Strikes & Spares – Chris Newsom
#1 (2002) – Gottlieb Joker Poker – Kevin Gaspin